I do currently have Bengal kittens available. Contact me for updated current litter photos and info, must include a phone number and your name , also if inquiring about pricing please read our pricing /deposit page first.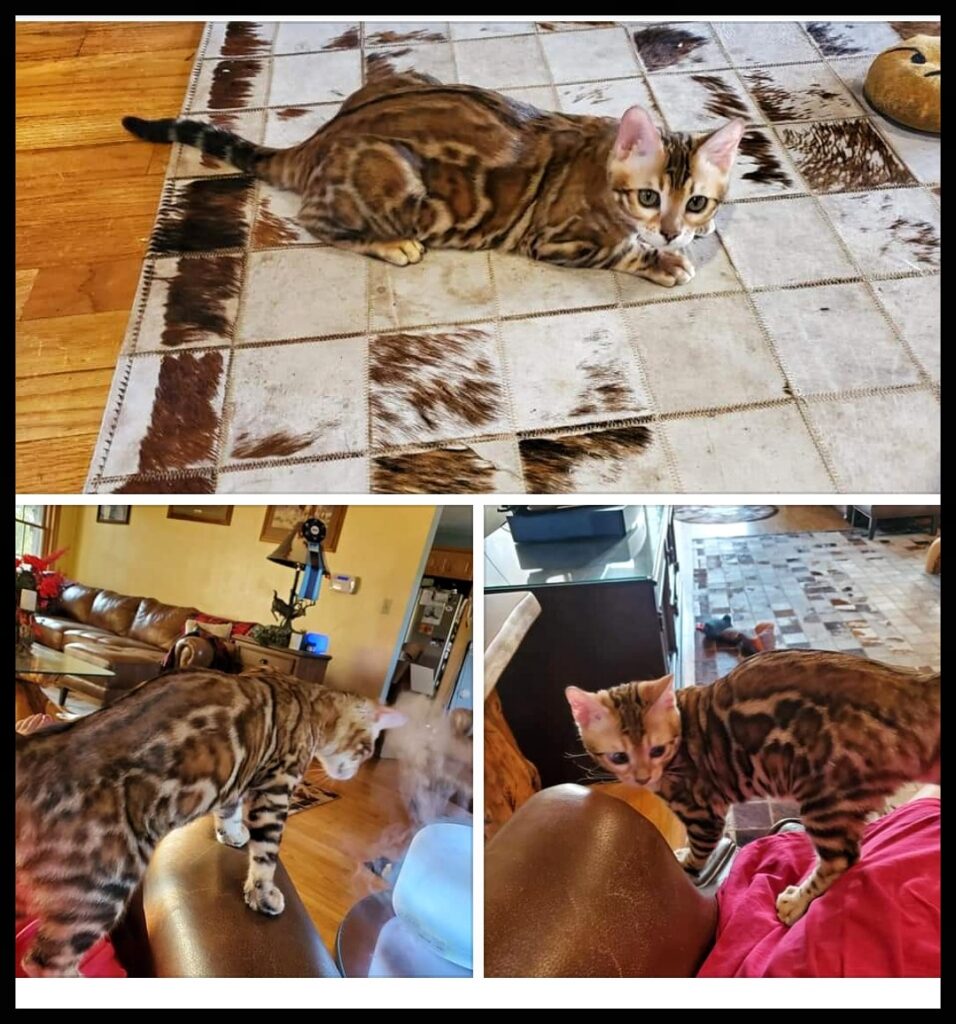 I also have kittens that will be ready for placement in December and I am currently accepting deposits to hold your pick . After phone chat screenings I'm happy to send current photos and or videos of them. References available .
Please read our CONTACT/PRICING page before inquiries it gives a lot of details about our pricing and deposit policies .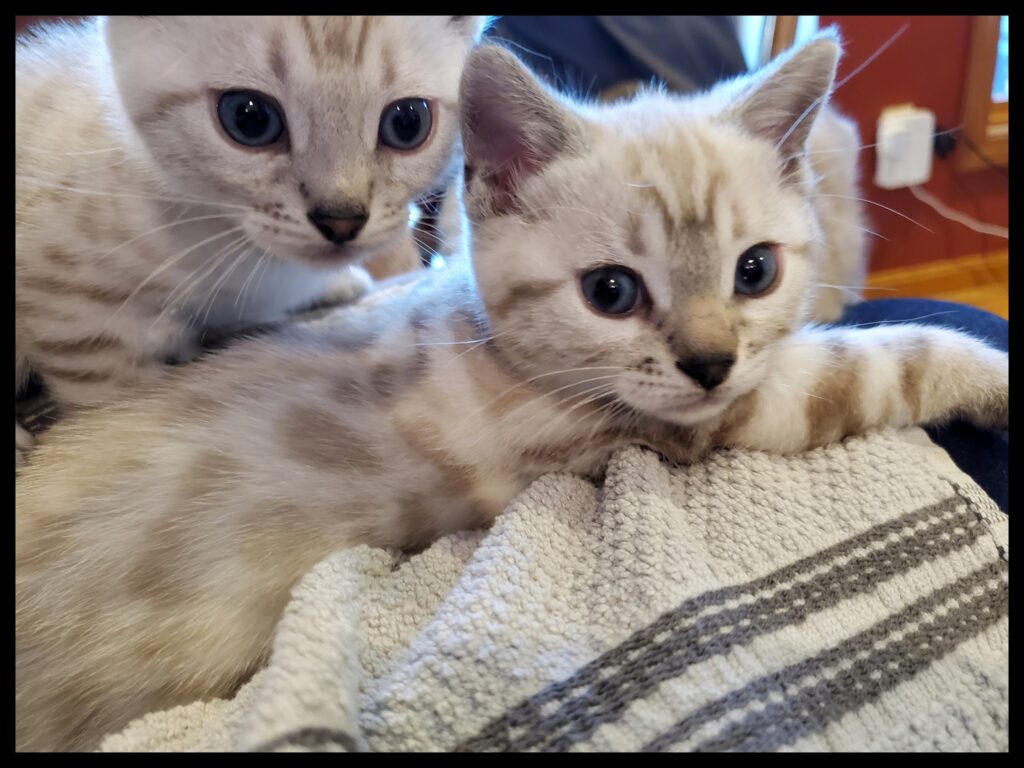 Only emails with PHONE NUMBERS , names and a little info about what you are looking for in adopting a Bengal kitten and the type of family life you will provide a kitten will get replies, thank you.
My grandchildren always enjoy being helpful with our kittens .♡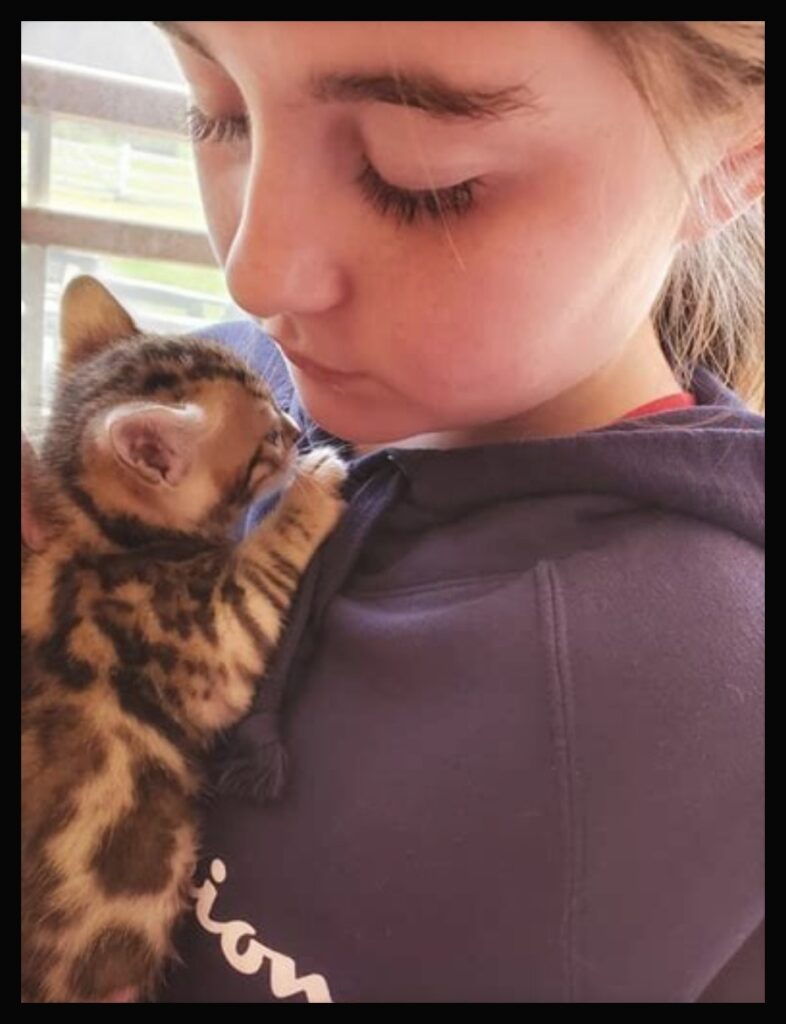 My kittens upon placement will have received two sets of vaccines , health certificates from my vet and be spay/neutered .They are also placed with a health warranty detailed in my contract .
I'm always happy to provide photos , info, and chat Bengals with serious inquiries.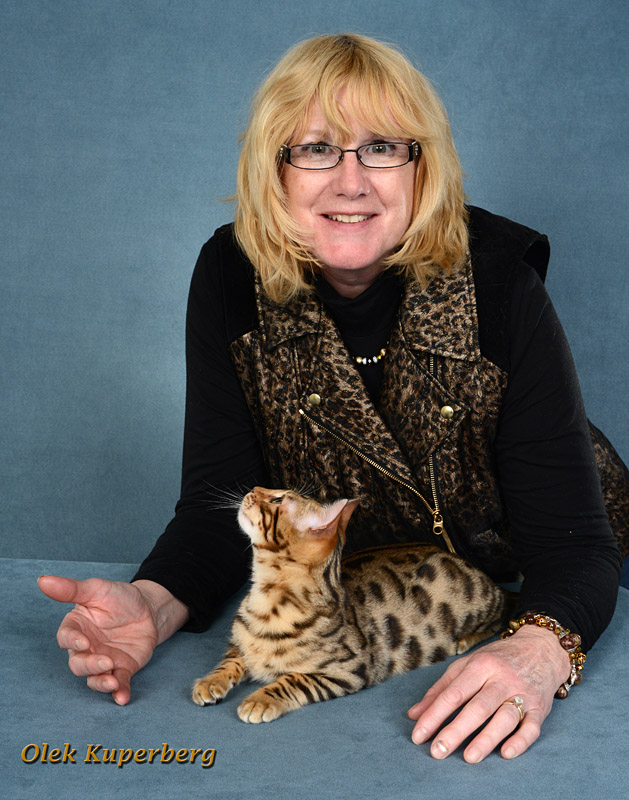 Please note I am a reputable show/hobby breeder with references . I have been involved with the wonderful Bengal breed in excess of 14 years .I breed to the high standards of TICA (The International Cat Association ) . I health test /screen my breeding cats and work closely with our wonderful veterinarian to help ensure I am producing hardy healthy lineages , and happy healthy kittens.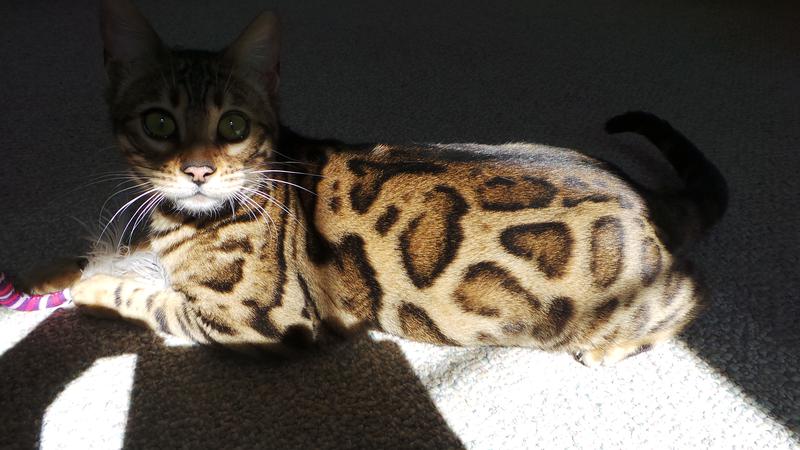 I am more than happy to help you select the purr~fect kitten for your family . Please don't hesitate to ask questions ! ☆
Before emailing please read PRICING/DEPOSIT page as there I will explain the pricing and the info I will request from you as an adopter.
Please note: Emails without PHONE NUMBERS will not be considered seriously inquiries, please include your phone number in your inquiry, or feel free to call me .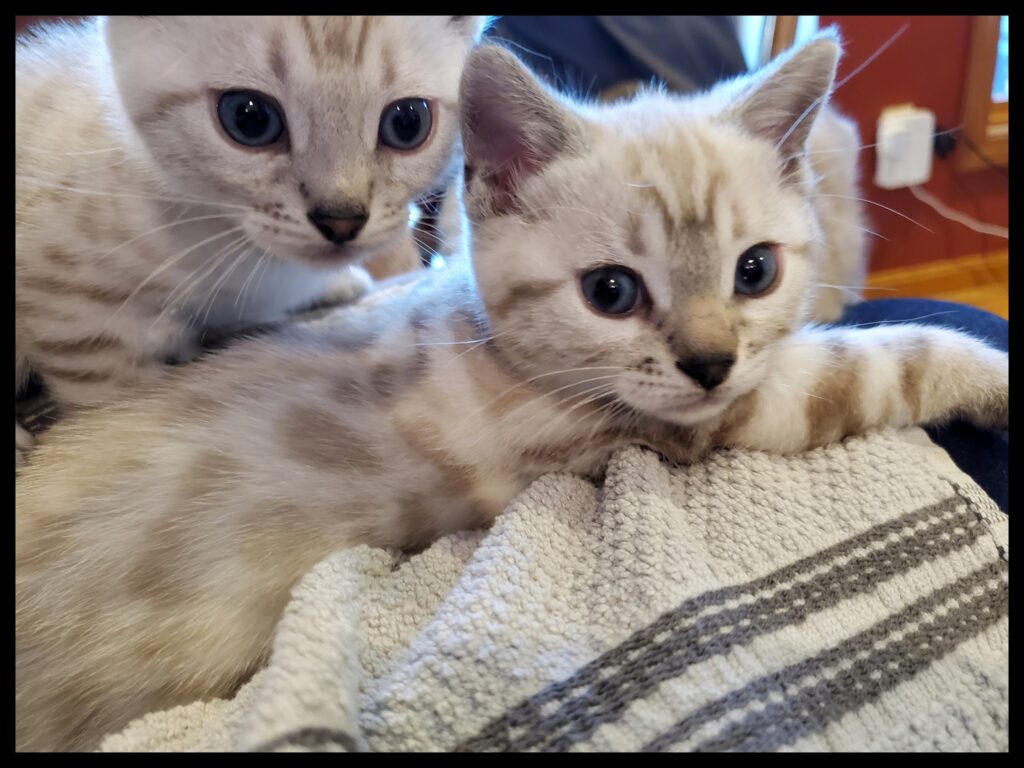 No Custom Posts!