We have been adoring and raising Bengal cats now for over 14 years !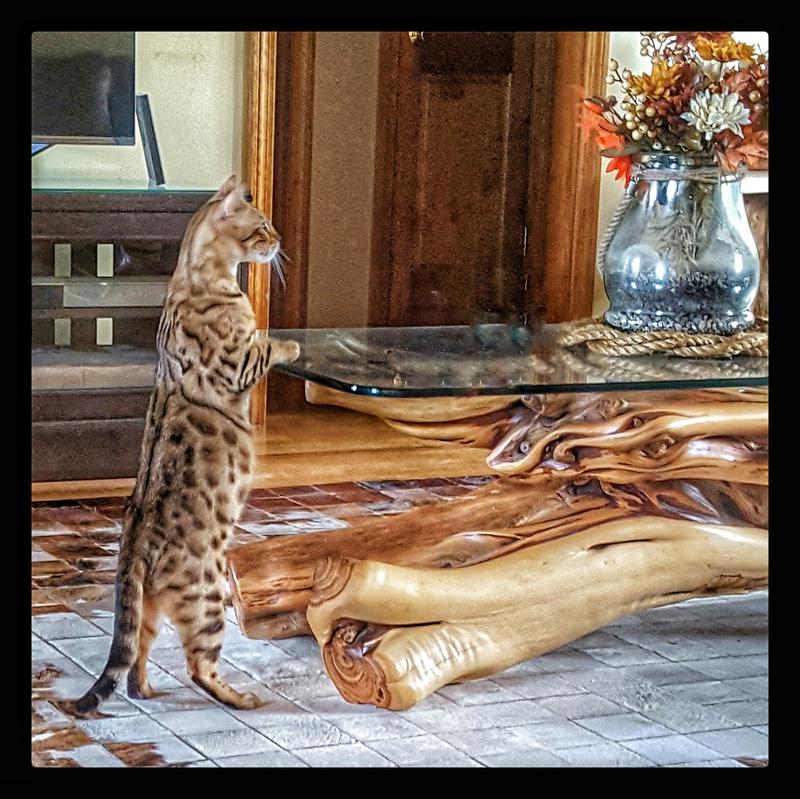 We take great pride in Bengal kittens born here at Cavscout Bengals. With a great admiration and love for the Bengal breed we strive to produce the best qualities with select breeding and great care. All our breeding age Bengals are DNA tested for over 40 different inherited diseases, as recommended by The International Cat Association (TICA). They are also DNA tested for color.
We breed to produce that show winning Bengal for our program that will help to keep the Bengal breed standards true to form and of course as an added plus we adore raising family oriented Bengal kittens that we do offer for sale to select families like yours.
Our motto with kittens here at Cavscout Bengals is that they are grandchild tested and grandmother approved. Our grandchildren are a big part of our kittens socialization, they love playing with the kittens and cats and assisting us at Bengal Cat Shows in New England. Kittens .Our kitten's get a lot of interaction and attention as our Bengal are very much part of our daily family life!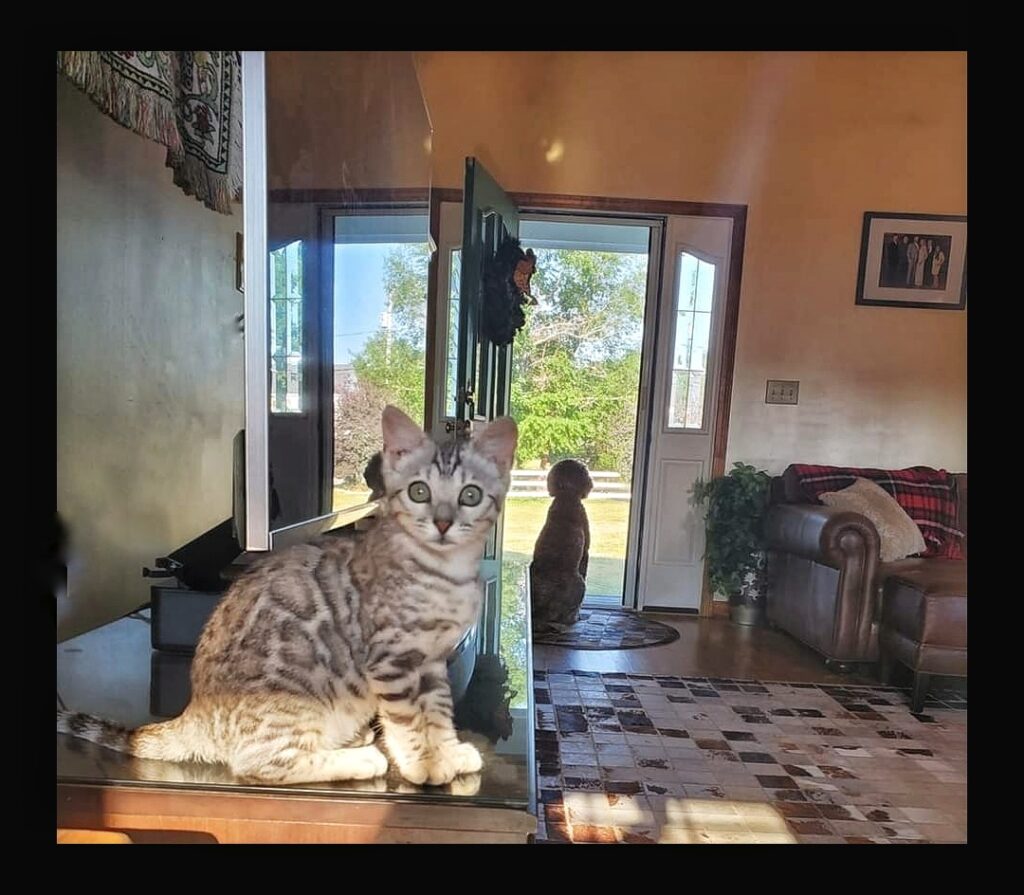 All kittens purchased from us will have seen our veterinarian twice before going home to their new family. They will have a health certificate, be up to date on immunizations, and routine worming, and will be spayed/neutered BEFORE leaving at 12 weeks old.
We screen all potential families as our wish is for our kittens to go into the best of homes for them. We want both the families and our kittens to be happy with their match.

*All of our Bengal kittens come with a health guarantee and a contract to be signed by the new family.
If a kitten is not yet ready for placement we do require a $500 non refundable deposit to hold a kitten until it is ready to leave at 12 weeks old.
*Our pet pricing for our leopard spotted and flashy marble patterned Bengal kittens is $2500 (On occasion there may be a kitten listed at a reduced price read below … about the snow lynx female spayed Bengal kitten price just reduced as she is a bit older than the other kittens .)
On a rare occasion there may be an older kitten ready for placement, listed at a reduced price, not by any fault of its own. It may have been held to an older age to be evaluated for breeding/showing or had a deposit on it that fell through .
Visits are welcome after phone screening.
*We do ask that when emailing inquiries you include your PHONE NUMBER , your name, town, a little info about yourself and what has drawn you to the Bengal breed and a PHONE NUMBER please. Only emails with this requested criteria will be taken seriously and replied to either by email or phone.
Our phone number and email address can be located in hot links at the bottom of each page .
We look forward to hearing from you .
PLEASE be sure to visit our kitten page to see photos and info on available kittens .