KITTENS available ~ contact us for info and photos . Please read entire page to be informed of all our requirements before emailing or calling us about kittens and be sure to include a phone number and a good time you can be reached . Only emails with phone numbers will be replied to .
Also be sure to read our contract /pricing /deposit page it will give you a full overview of pricing and deposit requirements .
Kittens will have had two sets of vaccinations , health certificate from my vet , have been spayed /neutered and be covered by health warranty detailed in my contract. Will be ready for placement the end of October.
Only inquires WITH PHONE numbers will receive replies .
My grandchildren always enjoy assisting with pampering our kittens .Below is one of my favorite photos of my granddaughter helping with a kitten from one of my past litters .♡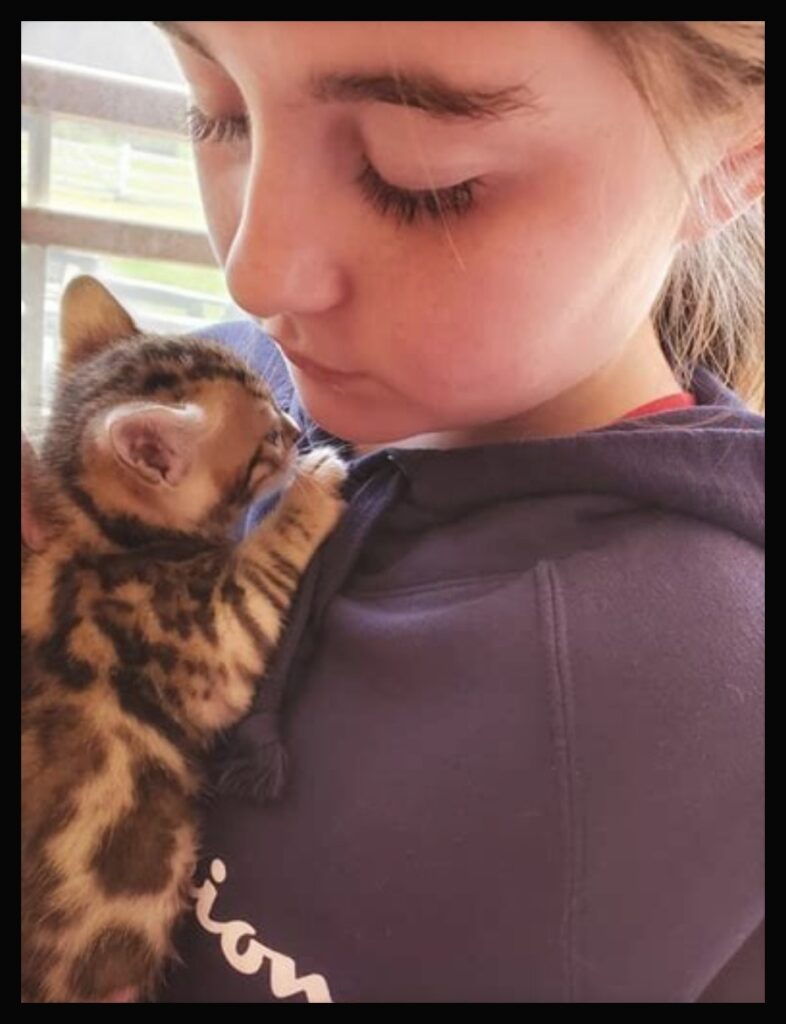 ♡♡♡♡♡♡♡♡♡♡♡♡♡♡♡♡
I allow kittens to be placed with their new family at approximately 12 weeks old.
Before placement kittens will have had two sets of vaccines , health checks and health certificates from my vet . Kittens will also be spay/ neutered before placement . Their health warranty is detailed in my contract .
To view pricing and deposit details please visit the pricing/deposit page.
Kitten visits are welcome AFTER kittens have been vaccinated .This policy is to protect the health of the kittens and is often the norm with reputable breeders to protect the health of the kittens.
Kittens are usually picked and spoken for by way of photos , chatting , a few videos and a non refundable deposit placed on your pick , before kittens have reached the meet and greet stage.
I'm sorry but I do not ship kittens . Pick up of kittens, when they are ready to go , is from my home only.
I am a reputable show/hobby breeder. Professional photo above taken at a cat show , photos below relaxing at home . Our Bengals (and our standard poodle) are very much part of our daily family life ! ♡