Only emails with PHONE NUMBERS , names and a little info about what you are looking for in adopting a Bengal kitten and the type of family life you will provide a kitten will get replies .Thank you for your interest.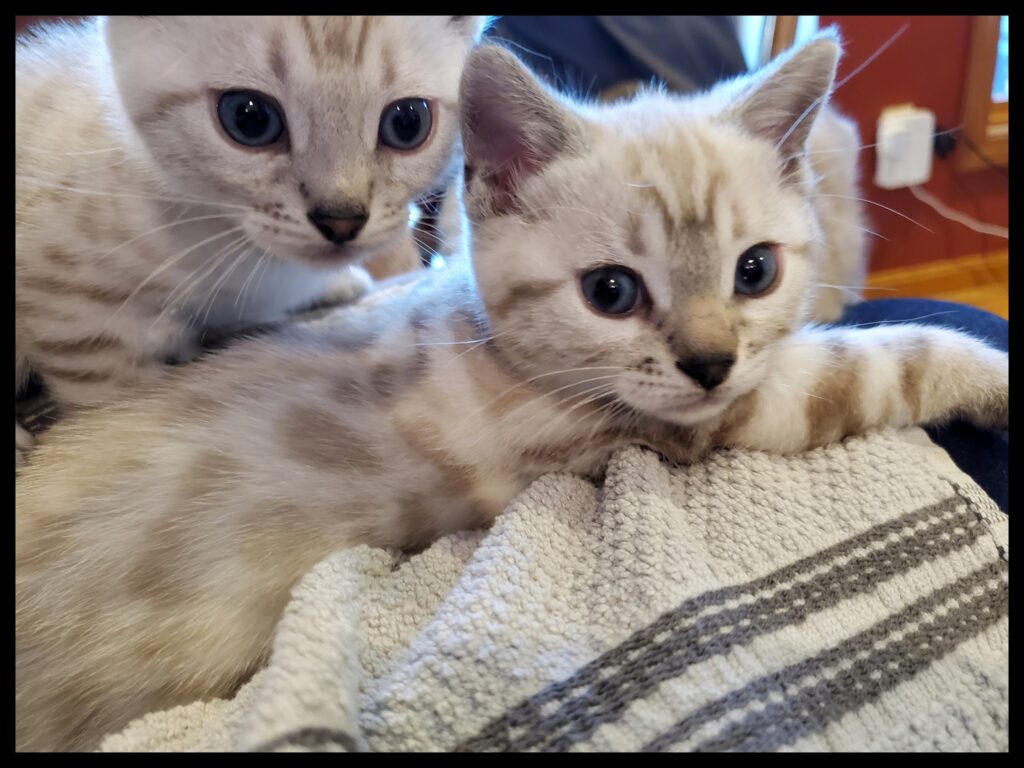 My grandchildren always enjoy assisting with pampering our kittens .Below is one of my favorite photos of my granddaughter helping with a kitten from one of my past litters .♡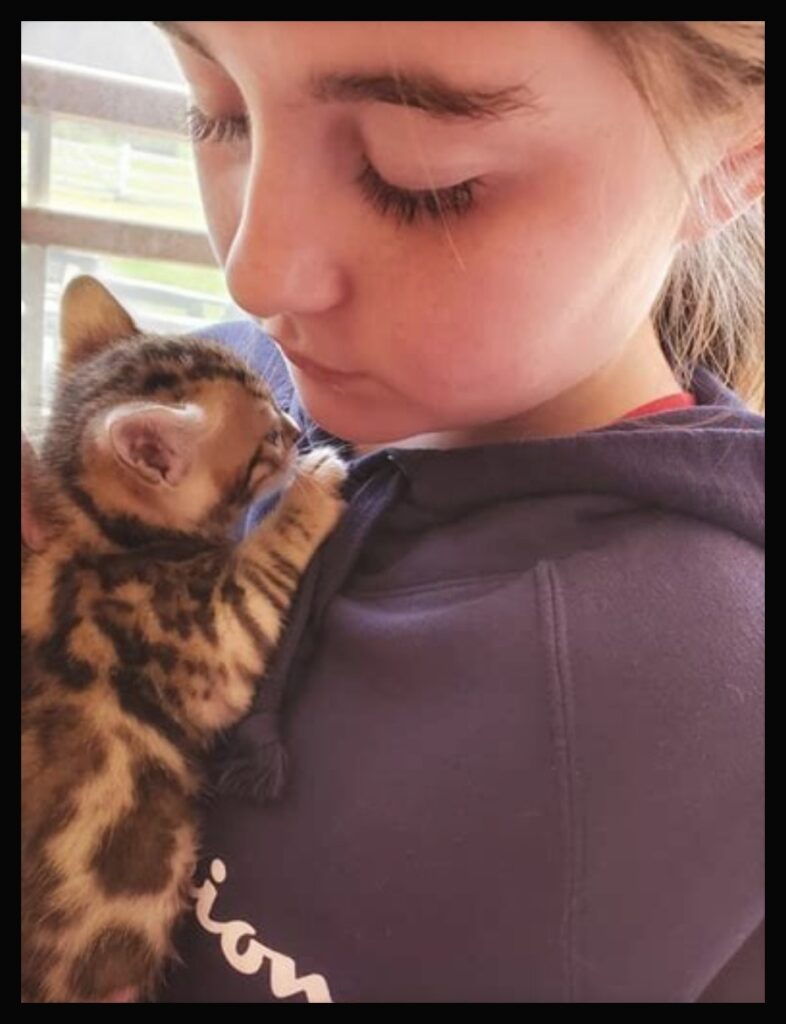 ♡♡♡♡♡♡♡♡♡♡♡♡♡♡♡♡
I allow kittens to be placed with their new family at approximately 12 weeks old.
Before placement kittens will have had two sets of vaccines , health checks and health certificates from my vet . Kittens will also be spay/ neutered before placement . Their health warranty is detailed in my contract .
If kittens are not yet ready for placement a deposit will hold your pick in the litter. Often kittens are spoken for by way of photos , chatting , a few videos and a non refundable deposit placed on your pick , before kittens have reached the meet and greet stage. Once kittens are old enough to be met , visits are welcome by appointment to pick a kitten .
I'm sorry but I do not ship kittens . Pick up is from my home only.
I am a reputable show/hobby breeder.
Please note I am a reputable show/hobby breeder with references . I have been involved with the wonderful Bengal breed in excess of 14 years .I breed to the high standards of TICA (The International Cat Association ) . I health test /screen my breeding cats and work closely with our wonderful veterinarian to help ensure I am producing hardy healthy lineages , and happy healthy kittens.
Professional photo above taken at a cat show , photos below relaxing at home . Our Bengals (and our standard poodle) are very much part of our daily family life ! ♡