AUGUST 7, 2022 ~ Our newest litter has arrived !!!
Below are photos of the parents ~
My gorgeous spotted snow girl Tesla and a fellow breeders magnificent marble patterned sire Mr. Mosaic .
Mr. Mosaic's sire was one of my Quadruple Grand Champion sires D.A. that has since retired , D.A.'s legacy is now being carried forward with his son , Mr. Mosaic .
We have paired Mr. Mosaic and Tesla in the past and the kittens are phenomenal .
The past pairing of these two produced very fancy marble kittens like dad and gorgeous blue eyed spotted beauties like mom and the sweetest , most inquizative , lovable purr~sonalities .
This new litter has also produced gorgeous marbles like dad as well as leopard spotted like mom ! ♡
Contact me to be notified as to when we will be accepting deposits on this litter . I will post photos when the kittens are about 2 weeks old.
Put ~ Moe/Tesla litter ~ in subject line of email inquiries .
Refresh page for updated info.
KITTENS available ~ contact us for info and photos . Please this read entire page to be informed of all our requirements before emailing us about kittens .
Also sure to read our contract /pricing /deposit page ,iPleases you a full overview of pricing and deposit requirements .
Kittens will have had two sets of vaccinations , health certificate from my vet , have been spayed /neutered and be covered by health warranty detailed in my contract.
Only inquiries with phone numbers are considered serious .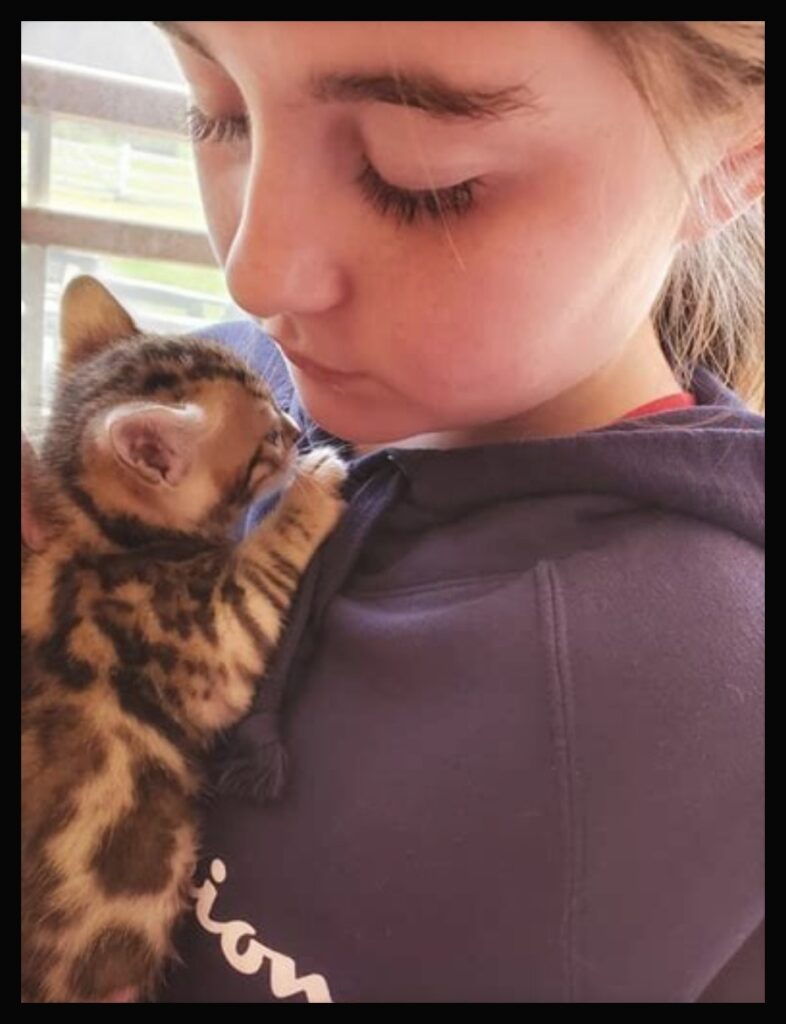 ♡♡♡♡♡♡♡♡♡♡♡♡♡♡♡♡
I allow kittens to be placed with their new family at approximately 12 weeks old.
Before placement kittens will have had two sets of vaccines , health checks and health certificates from my vet . Kittens will also be spay/ neutered before placement . Their health warranty is detailed in my contract .
To view pricing and deposit details please visit the pricing/deposit page.
Kitten visits are welcome AFTER kittens have been vaccinated .This policy is to protect the health of the kittens and is often the norm with reputable breeders to protect the health of the kittens.
Kittens are usually picked and spoken for by way of photos , chatting , a few videos and a non refundable deposit placed on your pick , before kittens have reached the meet and greet stage.
I'm sorry but I do not ship kittens . Pick up of kittens, when they are ready to go , is from my home only.
Please note I am a reputable show/hobby breeder. Professional photo above taken at a cat show , photos below relaxing at home . Our Bengals (and our standard poodle) are very much part of our daily family life ! ♡